Jay Arthur
3190 S Ash St
Denver, CO 80222


Reservations
(866) 817.7018
808.442.6005

Eating every meal in restaurants can be expensive. Good news! You can cook and eat in our condos!
Near MKV there are four supermarkets:

Safeway at the Cannery Mall ( has the best beef)
Foodland
Times Market (this market is close and has good fish) - try the Mahi Mahi or Ono.
Napili Market (Near Maui Tacos and Joey's Kitchen) - Try the mango bread and apple bananas.
Every day boats bring in the freshest fish and deliver it straight to the markets.

Fresh papaya, pineapple, and other fruits are always available. Look for the Hawaiian avocado which is three times the size of a typical stateside one.

Cooking in the Condo
Our condos have full kitchens. Dining out in Kaanapali can be expensive. Reduce your costs by cooking breakfast, lunch or dinner in the condo.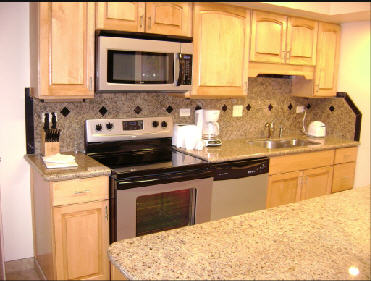 Grilling and Picnics
There are several barbeques right on the property, or you can walk 100 yards down the beach to the public beach park and use their grills and picnic facilities. We like to marinate mahi mahi in teriyaki sauce, wrap in tin foil and grill it. Get some Asian eggplant to saute and you've got a great meal to eat on the lanai.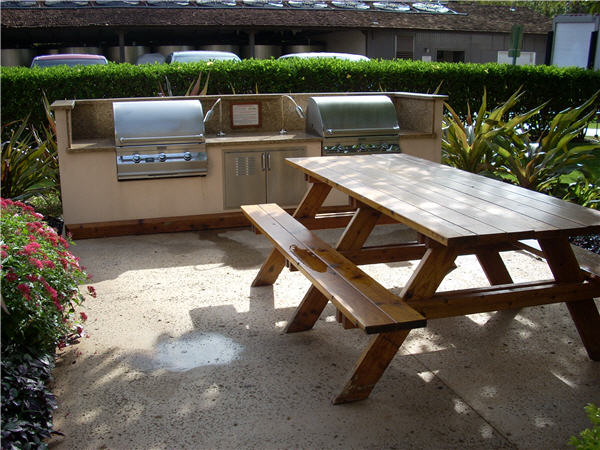 Note: the picnic areas fill up on weekends, so get there early or pick a weekday for your picnic.

---
When you reserve your room, just ask for one of our condos:
Contact MKV reservations today at 866-817-7018 (808-442-6005)
res.mkv@astonhotels.com
or your travel agent or Aston Hotels!

© 2004 Jay Arthur (888) 468-1537
knowwareman@qimacros.com