Jay Arthur
3190 S Ash St
Denver, CO 80222


Reservations
(866) 817.7018
808.442.6005

This unit is 920 sq ft and sleeps up to six people. Located on the second floor of the Aloha tower, it has a big lanai with a patio table, lounge chairs and a view of the ocean to the west (image right). Bring binoculars!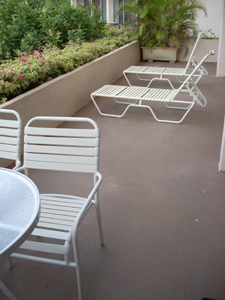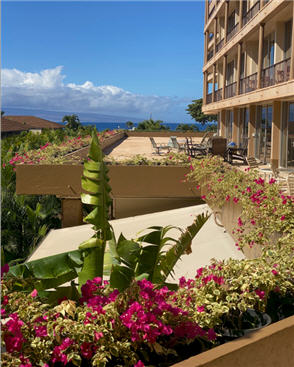 This condo was remodeled with contemporary granite bathrooms, kitchen and furnishings. If you need more space, this is the condo for you.

You'll have a great time in staying in our condo. It's only 100 yards to the beach.



We absolutely love this condo!
We've been to Maui many times before. Out of all the times that we've been here, this was the trip with the best hotel room. - The Brown Family


Dining Area, Sofa, Dresser and Flat Screen TV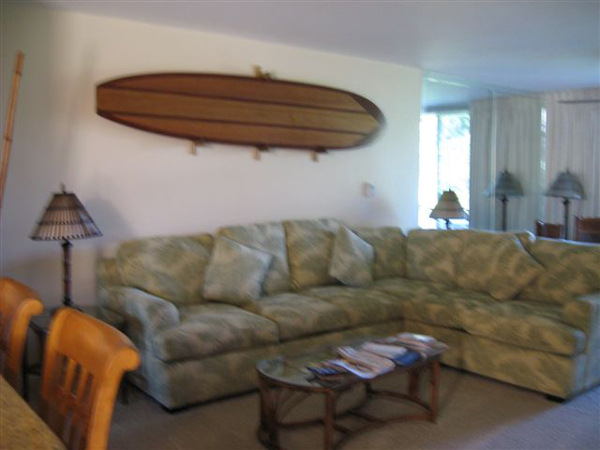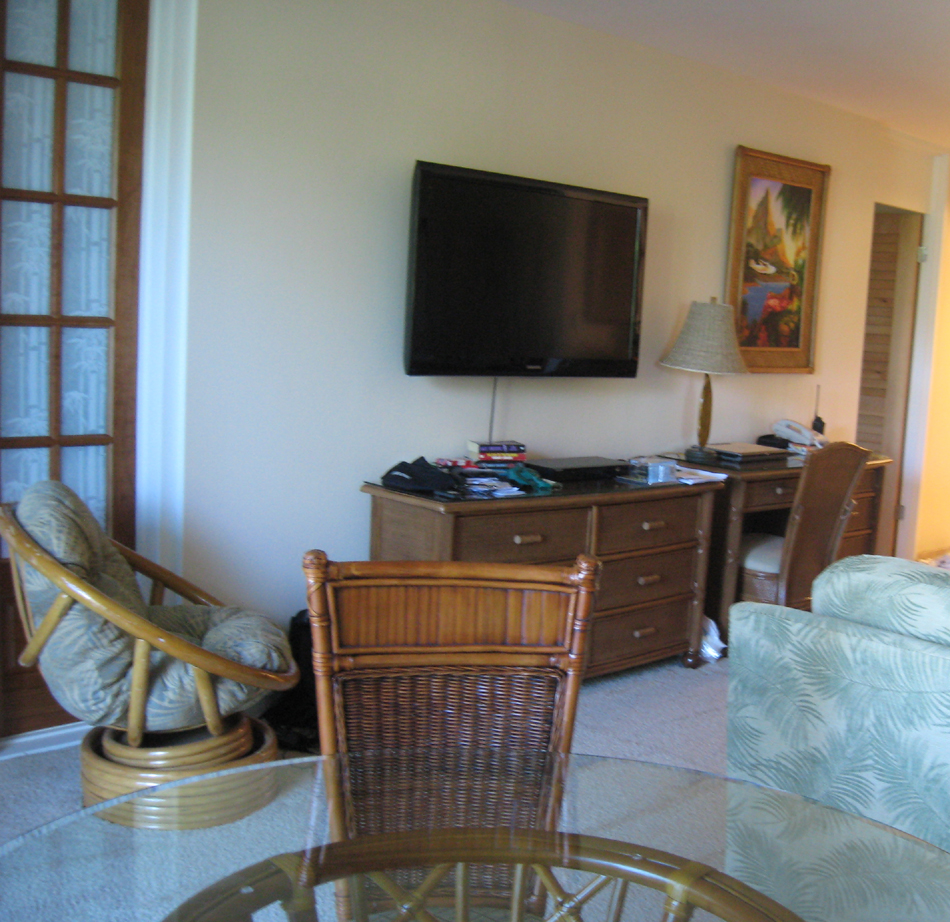 Bedroom with two Cal-King beds and a half bath.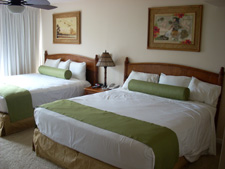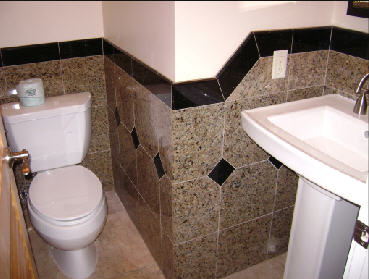 My mom and I stayed in your condo for two beautiful weeks. It was heaven!
- Lori and Eleanor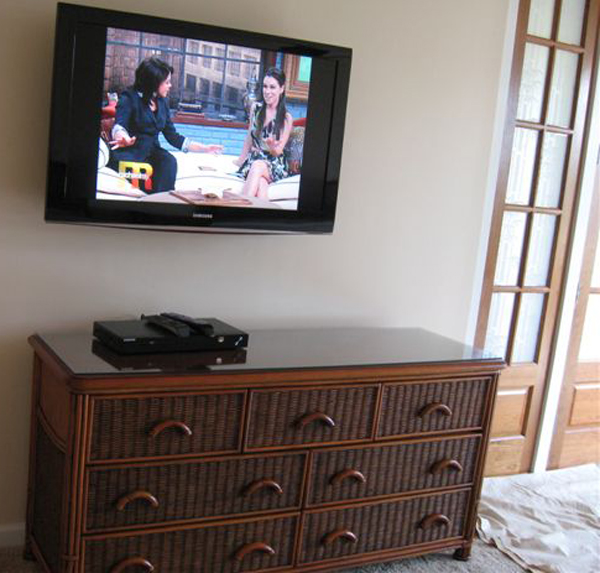 Bamboo doors provide privacy between living room and bedroom.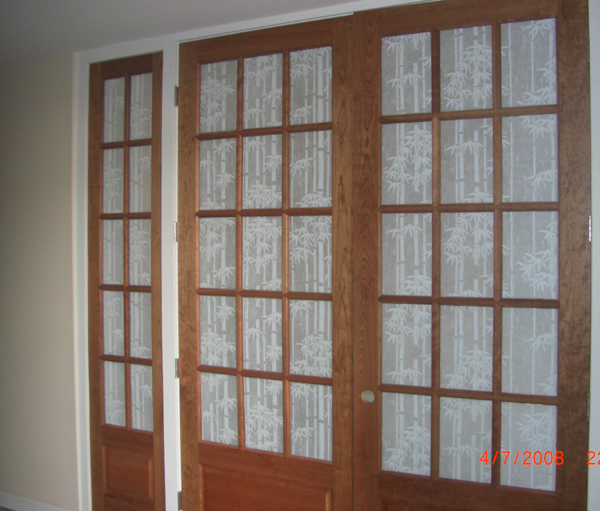 Great accommodations for four adults.
Lots of room and we still liked one another at the end of the week. - Jan, Lori, Brent and Michael.

There's also a queen-sized pullout in the sofa, so you can sleep six in the condo.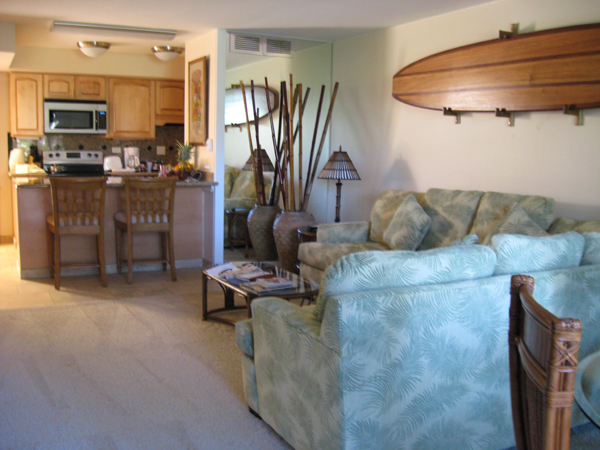 Full Kitchen and Dining Area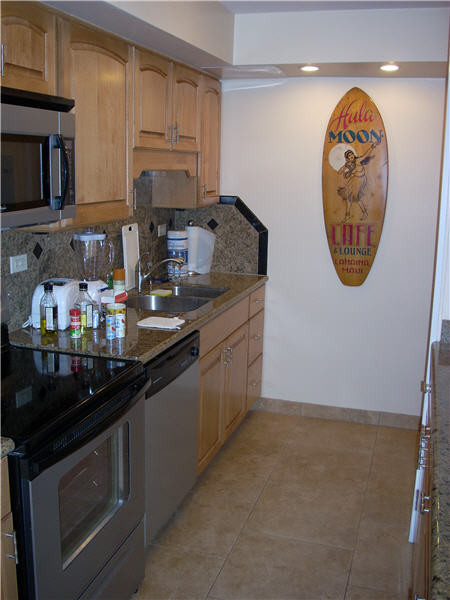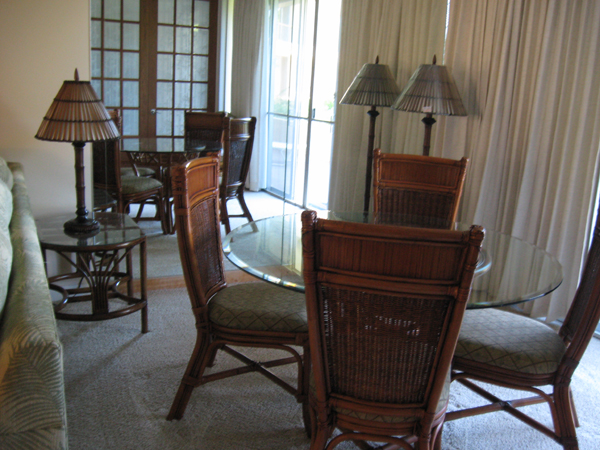 Bath and Dressing Area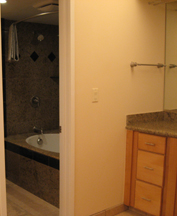 You have a lovely place.
We were really happy to have the two king-sized beds for our family of four.- The Fregen Family
Lanai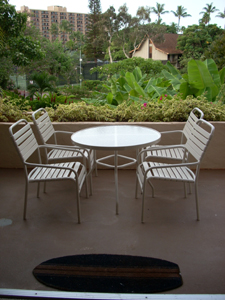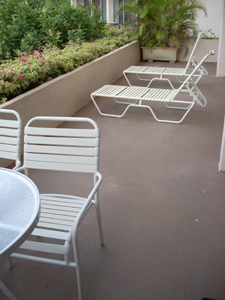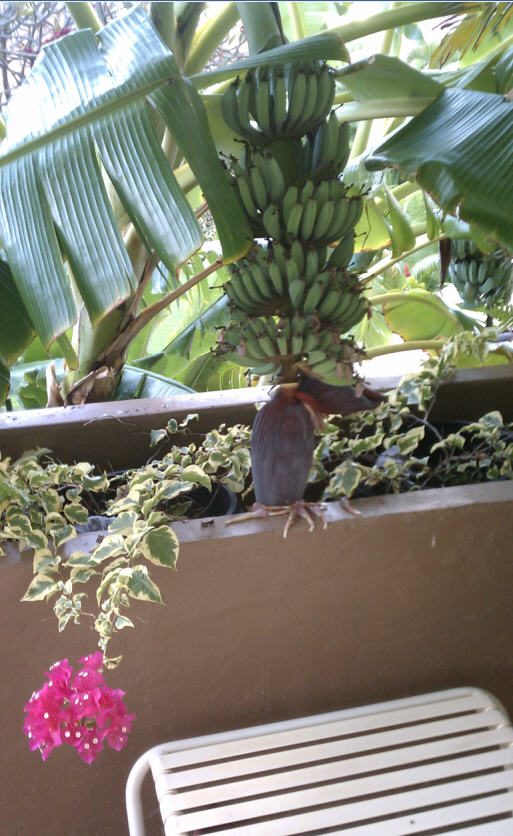 Your condo is absolutely gorgeous!
It's nice to stay in a condo that has all the features of a luxurious home. We've been here for vacation as well as business trips and love your condo the best.
- the Stack Family


When you reserve your room, just ask for our condo: A215.
Contact your MKV Reservations (866-817-7018), travel agent or Resort Quest Today!

P.S. If you don't need the space, try on of our other unit C254.


---
When you reserve your room, just ask for one of our condos:
Contact MKV reservations today at 866-817-7018 (808-442-6005)
res.mkv@astonhotels.com
or your travel agent or Aston Hotels!

© 2004 Jay Arthur (888) 468-1537
knowwareman@qimacros.com