After a long flight from the mainland USA, you might wake up hungry at 4am. If you haven't bought groceries, you will have to wait until at least 6am to get breakfast at Java Jazz/Soup Nutz or 6:30am to eat at Honolua store. Other restaurants open at 7:30-8am. MKV offers coffee and tea in the Honu room by the lobby after 6am.
The Castaway Cafe is right on the beach at MKV (8am).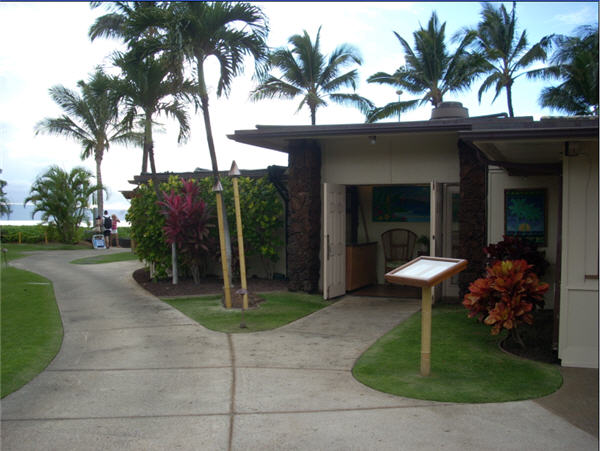 Walk to the neighboring hotels (Royal Lahaina) for breakfast or lunch. Try Mauka Makai at the Westin.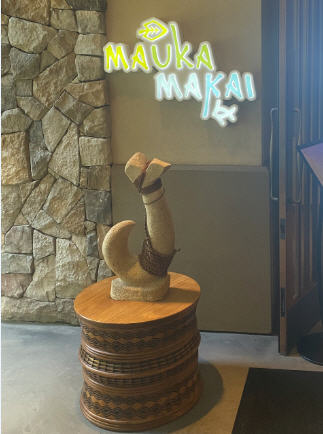 Royal Scoop at Royal Lahaina Hotel has coffee, sandwiches and ice cream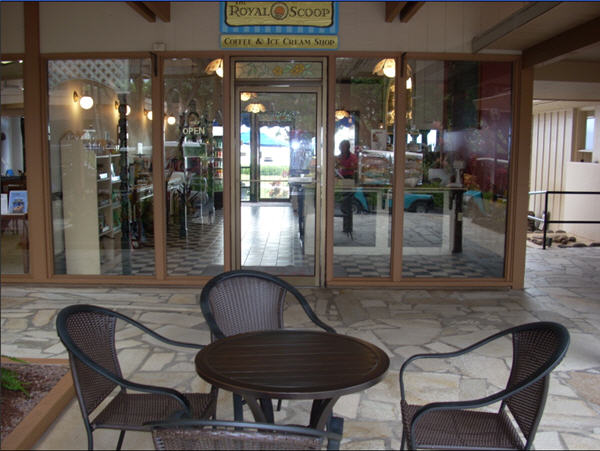 Dukes (on the beach at Honua Kai, a walk north of MKV)
Food is excellent. Happy Hour menu 4-6pm, 3-Course menu 4:45-5:45.
Try the Seafood Risotto.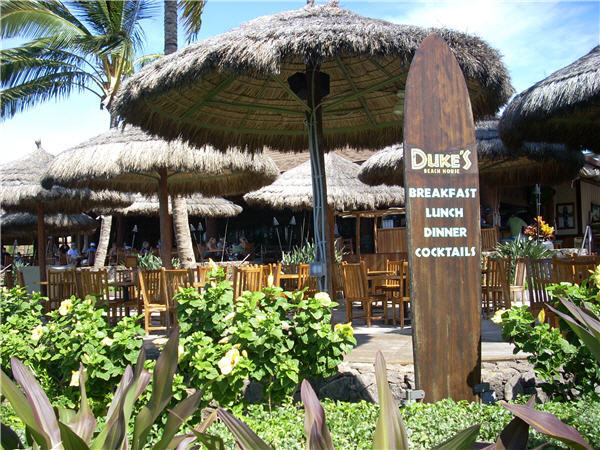 Whaler's Village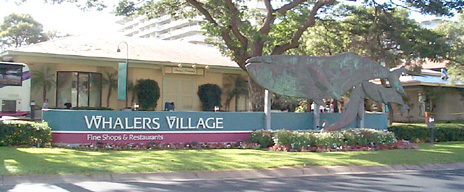 It's a short drive or ride on the Kaanapali Trolley to Whaler's Village which has several restaurants: Try Lelanis, Hula Grill or Monkey Pod.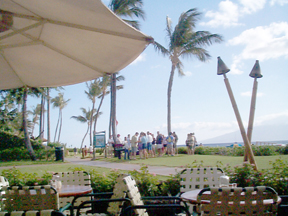 Our favorite is Lelanis Beach Grill. It's right on the ocean and offers lighter fare at reasonable prices.
Tip: They usually have music on Friday afternoons. Happy hour 3-5pm.

By the Times Market
Java Jazz - Soup Nutz (by the Times Market) is open for breakfast at 6am

Pizza: Pizza Paradiso. Voted Best Pizza on Maui by Maui News Readers and Frommer's Guide.

L&L Hawaiian Barbecue - Just across from Pizza Paradiso is the L&L. They offer Mini and Full sized plates of Kalua pork, mahi-mahi, beef or chicken with one or two scoops of rice and a scoop of macaroni salad. Good value, lots of food. Seniors: the mini plates are big enough for two meals. We eat half and eat the other half for lunch the next day.

There are also several food trucks across the street. We've had drunken noodles from the Thai truck.

The Fish Market - 3600 Lower Honoapilani Hwy
Our daughter likes the Fresh Fish Sandwich here.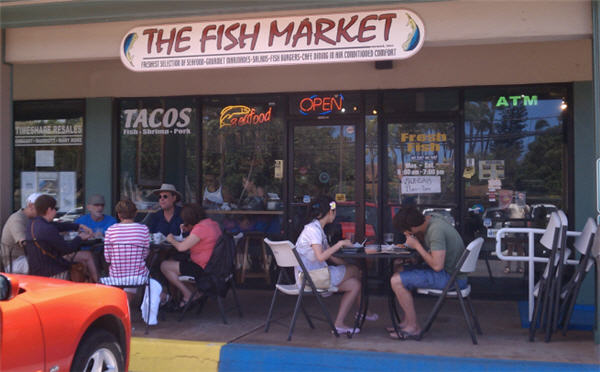 Lahaina - Much of Lahaina was destroyed by fire in August 2023
Consider donating to the American Red Cross which has been on the ground which helping displaced families find temporary housing (including MKV), food and clothing.
Front Street in Lahaina was lined with shops and restaurants. Here are some of my favorite restaurants that were taken by the fire.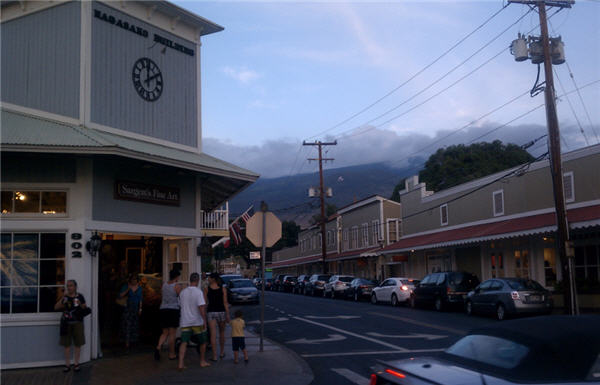 Cool Cat Cafe - Great burgers and chili fries
Paia Fish Market - Seniors - Share a plate of their excellent fish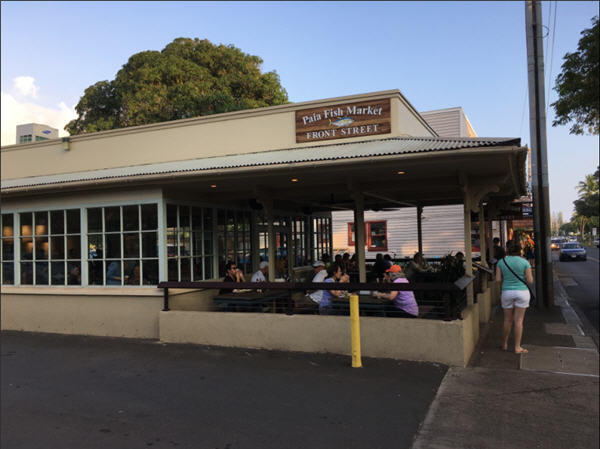 Tommy Bahama Marlin Bar - On Front Street with free parking. Try the Coconut Shrimp and sliders.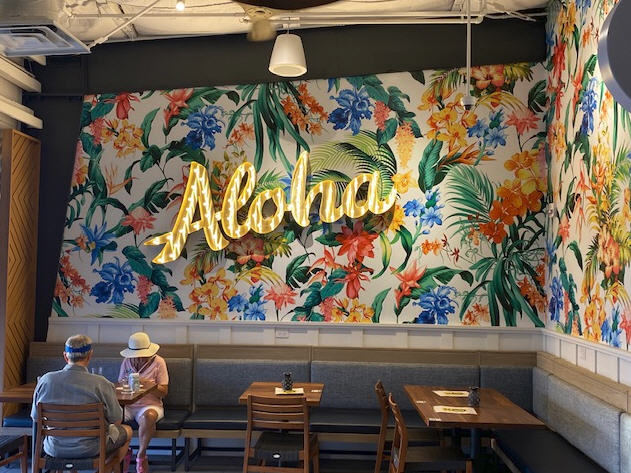 Mala Beach Tavern (behind Safeway) $$$
Sunday Brunch menu has Hawaiian take on classics like Huevos Rancheros.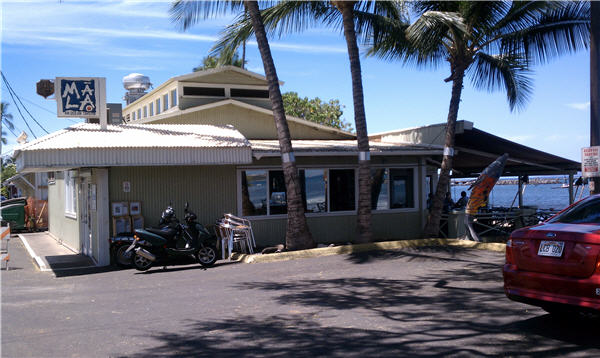 Star Noodle: Asian noodles on the ocean behind Safeway.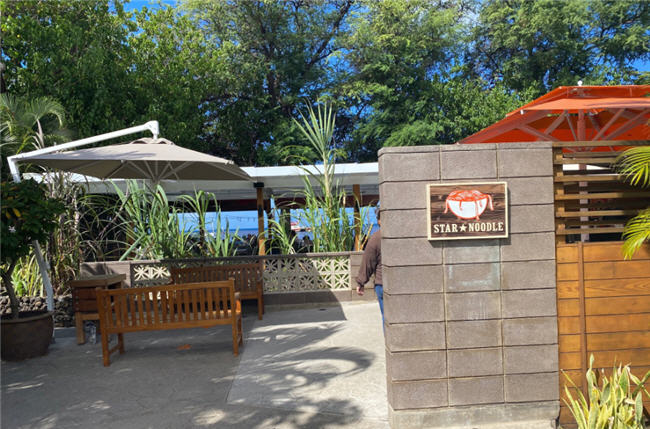 Kapalua
Sansei Sushi: Drive north to Kapalua and turn left toward the Bay Course. You'll pass the golf academy and a little farther along you'll find Sansei, one of the best sushi and Japanese restaurants in the islands. (Since they moved from the Kapalua shops, they've lost some of their Hawaiian attitude and acquired some Manhattan snootyness, but the food is still good.)
Tip: Get in line by 5:15 and order before 6pm to save 25%. Also 50% off from 10pm-1am Thursdays & Fridays. Reservations advised Tuesday-Saturday to skip the line.
Honolua Market (next to Sansei) - Opens at 6:30am for breakfast - Try the Ultimate Hashbrowns.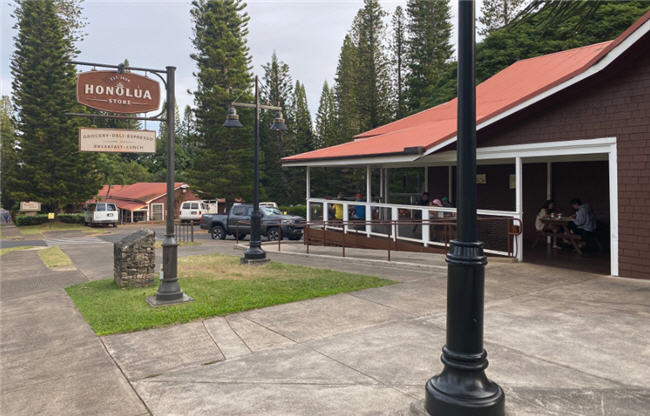 Napili
Mexican: It's a short drive to Lahaina or Napili to pick up burritos, tacos, enchiladas, or rellenos with a Hawaiian flair at Maui Tacos.

Barbeque
Mama's Ribs 'n Rotisserie in Napili Plaza (in front of the supermarket) has great barbeque and meal deals. A half rack of pork ribs with two sides is only $12. The barbequed pork sandwich with two sides is only $7.

Maalea Harbor has a couple of seafood restaurants or try Beach Bums for barbeque. Visit the Maui Aquarium and then walk to one of these restaurants for lunch or dinner.


Napili
The Sea House Restaurant is right by the ocean and has a great sunset to go with your meal. Food is good but pricey.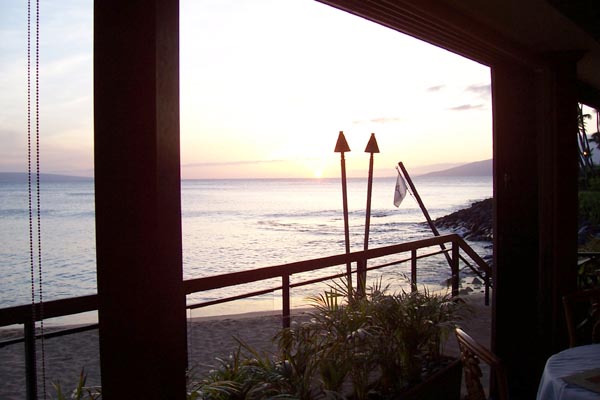 ---
When you reserve your room, just ask for one of our condos:
Contact MKV reservations today at 866-817-7018 (808-442-6005)
res.mkv@astonhotels.com
or your travel agent or Aston Hotels!

© 2004 Jay Arthur (888) 468-1537
knowwareman@qimacros.com