Jay Arthur
3190 S Ash St
Denver, CO 80222


Reservations
(866) 817.7018
808.442.6005

I finally got around to doing a little sport and bottom fishing on Maui. The winds were down, the tide was calm and the fish were barely biting (a rare occurrence), but it was a fun way to see Molokini and watch the whales. And I caught a good sized goatfish on my first cast, so we got to eat fish that night.

Boats leave at about 6:30 a.m., so it's a good idea to do this early in the trip.

If you are prone to motion sickness, you can get Meclizine from your pharmacist over the counter.

Sport and Bottom Fishing
While there are trips that specialize in fishing for ono, ahi, marlin and the bigger sport fish, I didn't want to spend all day on the water (because if you wan't a good shot at hooking a big fish, you need to spend all day), so I opted for a half day sport/bottom fishing trip. Based on a recommendation from from the activities coordinator who told me I'd get more fish this way, I went with a boat called the Strike Zone which offers a combination sport and bottom fishing trip out of Maalaea Harbor (about 30-40 minutes from MKV). You keep everything you catch.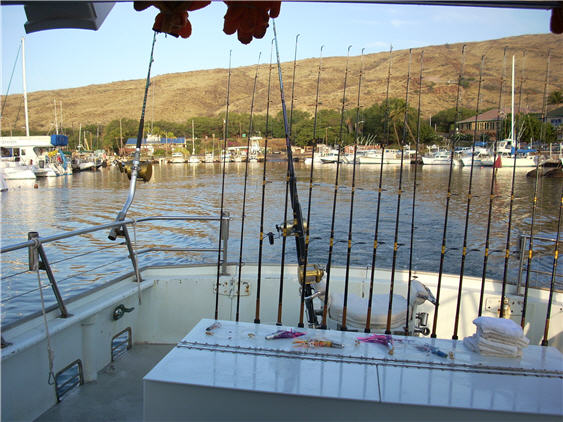 The first and last parts of the trip are sport fishing for ono, ahi and mahi mahi. They start trolling right out of the harbor. You're given a number and if a strike happens during your time, you get to reel it in.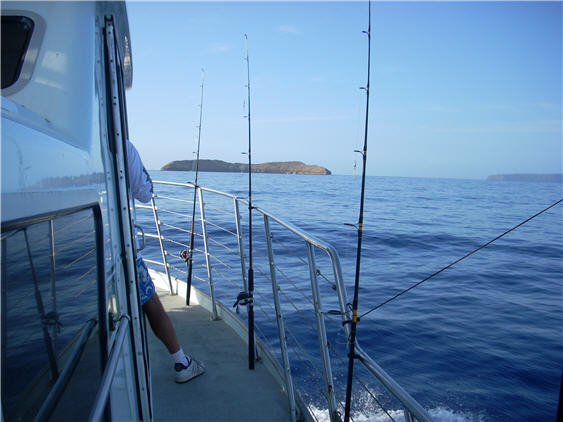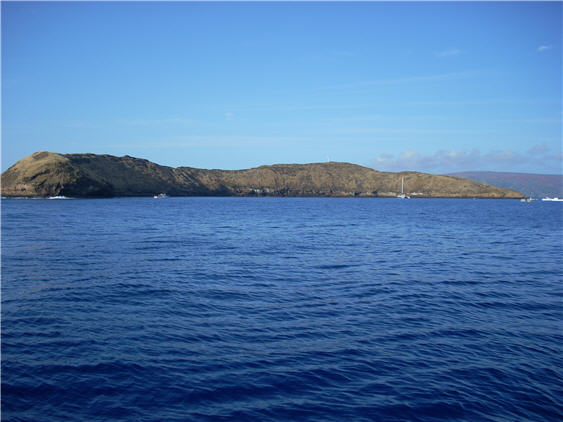 The first leg of the trip was sport fishing out and around Molokini. They often catch ono, ahi or mahi mahi in the bay (but not today).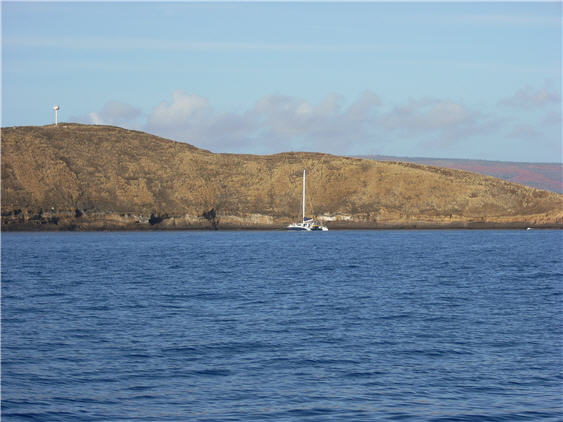 It was fun to see Molokini up close.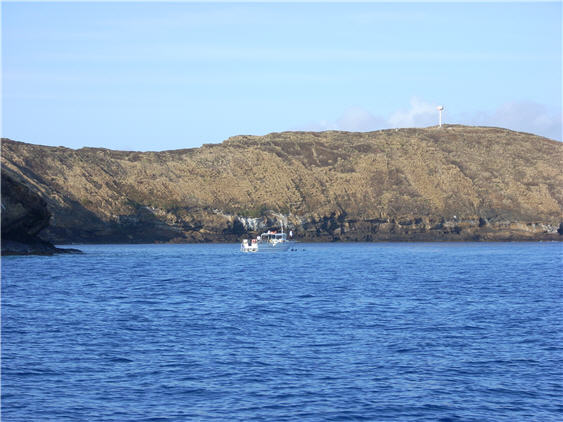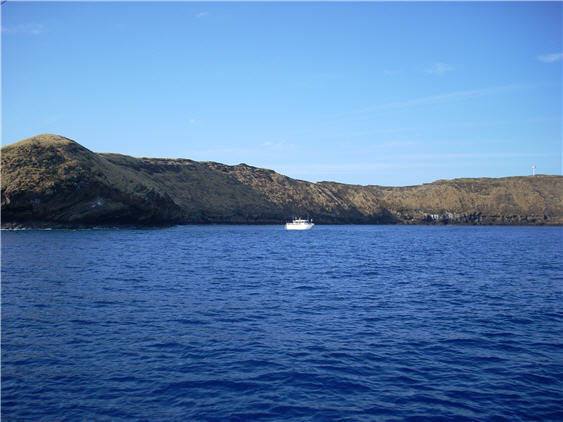 After Molokini, we bottom fished off Waalea. As we slowed down they called "Fish ON" and I got to sit in the hot seat for a few minutes. It may not have been foul hooked and slipped off, but I got to take a few cranks from the sport fishing seat.

The boat uses a fish finder to position over the schools of fish. Using smaller rods, you drop your bait (squid) straight down and reel it up off the floor a few feet. I got a good bite right off the bat and reeled in my only goatfish. I got some other strikes along the way, but I missed them. Normally there's a lot of perch caught, but they weren't biting that day.

Trigger fish are great bait stealers, so your bait can't sit on the floor more than a minute or it's gone.

After several stops at various locations and depths of fishing (70-180 feet), we rigged out the sport lines and trolled some more. No luck, but that's why it's called fishing and not catching.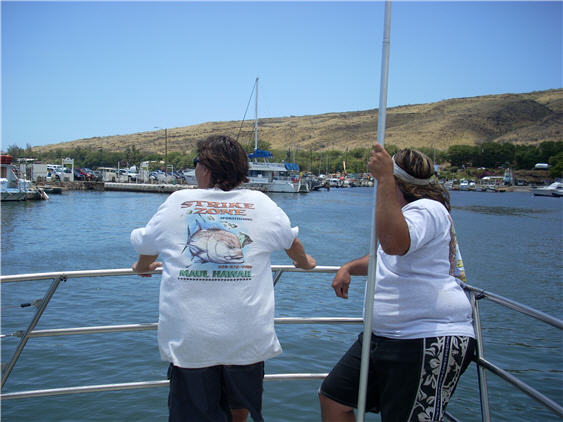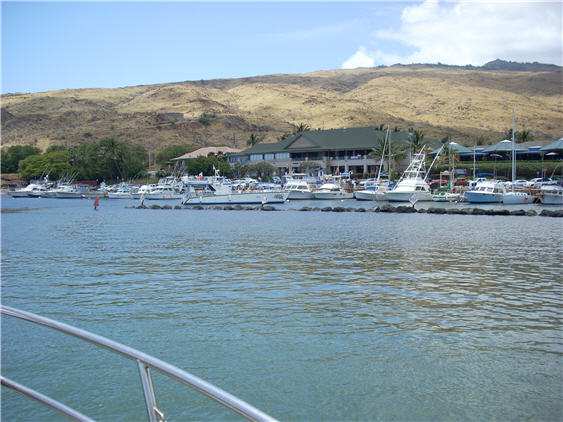 By 1pm we were back at the harbor. They scale and clean the fish, and you get to keep everything you catch. (Larger fish are shared among everyone.)

As unlikely as it seems, I won for biggest fish and got a Strike Zone fishing cap as a prize.

We crusted the fish with macadamia nuts and baked it in white wine. It was sweet and fresh as fish can get.

It's fun. Give it a try next time you're on Maui.

Tip: Tell them you've fished with them before and they will give you a discount.


---
When you reserve your room, just ask for one of our condos:
Contact MKV reservations today at 866-817-7018 (808-442-6005)
res.mkv@astonhotels.com
or your travel agent or Aston Hotels!

© 2004 Jay Arthur (888) 468-1537
knowwareman@qimacros.com